Dale's 1998 Dodge Avenger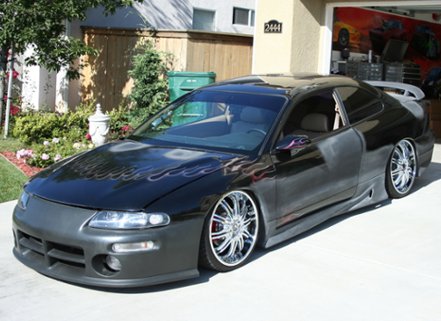 Vehicle Intro:
I have a 1998 Dodge Avenger ES that I purchased brand new off the lot in August of 98. I have done several mods over the years and have changed the suspension a few times. Instead of listing all the mods I have done in the past years, I will just log the current projects and what modifications remain. I'm currently getting it ready for paint and so far I have shaved the door handles, attenna, and wiper sprayers. I have been working on a custom one piece shaved wiper cowl. The front bumper is a Urethane viper my fiberglass version didn't last to long (before the air ride)or more like during the installation of the air ride. I did remove side molding and filled holes although kept the body line. I installed door solenoids and they are wired in with the alarm to be opened remotely, also installed AutoLoc door poppers to give it that extra push. Just installed the Kenwood Excelon KDC-x991 (edited selling the KDC-x991 see page 3, since I'm installing an eclipse center console will go Kenwood doube din) with Ipod controls, so of coarse I'm going to mold my Ipod touch in the center console, since I already will be installing my airbag digital control unit where my air vents are.
The suspension is Airlift Easy Street Auto Pilot which is the complete kit with front and rear air struts with Digital Control and I'm running two 380c Viair Compressor. The vertical doors are LSD-Lambo Style Doors from a company out of Germany but supported here in the states by KW Automotive. This kit is solid and crash tested and kit is designed for the eclipse and I will log any changes needed so they can sell the kit for the Avenger/Sebring. This page is more set up for me to upload pictures to post on websites or a place where my existing sponsers and potential sponsers can see progress. I originally had 18" Zenetti Racing Snypers on the car, my plan was to go with 20" Konig Unknowns with Falken tires, but ended up going TIS 07 chrome with Nitto tires. The interior is pretty much stock except for an after market steering wheel, levoc shift handle and Import Intelligence guages and needles. Have a tv in the glove box, and in each headrests with dvd player installed in the back with my Kenwood Excelon changer. The engine is pretty much stock except for AEM V2 cold air intake, Hose Techniques dress kit, Neuspeed Strut Tower bar, and soon to be powder coated chrome upper intake manifold, chrome lower intake manifold, chrome fuel rail, and candy red powder coated valve cover and radiator brackets. I still need to suicide the hood. There is probably alot I'm missing but again this is just a log page.
List Of Dodge Accessories:
Exterior:
- Nitto Tires;
- TIS Wheels Wheels;
- Custom Body Kit;
- Neuspeed Strut Bars;
Interior:
- Custom Gauges;
- MOMO Pedals;
- Levoc Shift Knob;
- MOMO Steering Wheel;
Multimedia:
- Kenwood Speakers;
- Viper Security;
- Tsunami Wiring;
- Directed Video;
- Custom Sub Enclosure;
- Kenwood Tweeters;
- Kenwood Subwoofers;
- Kenwood Sound Processor;
- Pyle Amplifier;
- Kenwood Head Unit;
Performance:
- AEM Brakes;
- MSD Ignition;
- Borla Exhaust;
- AEM Intake;
Dale's 1998 Dodge Avenger Gallery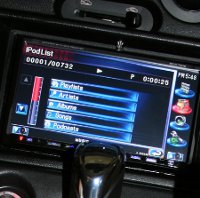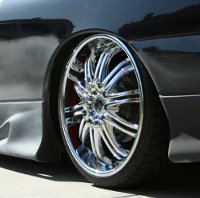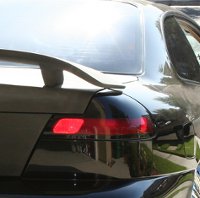 Source: https://www.cardomain.com/ride/3182943.