2008 Dodge Avenger SXT "GoldenRod"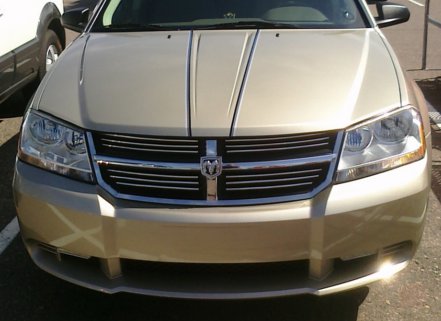 Vehicle Intro:
I recognize that my ride has the small engine package and as such I will not be blowing away any serious cars. That being said, having 173 HP stock, and with the few simple additions I have made, my car does very good against most moderate V6's.
Despite not being a powerhouse, I do however take a lot of pride in my car and have added a lot of custom touches. A few of them have been aimed at the engine and adding a bit more umph, but without a car breakdown cover, it is rather limited. Most of my additions tend to focus on the cosmetic, and I try to make them tasteful, no flame jobs or large do nothing wings. This is the family car after all.
My dreams are big, but my budget small at the time due to struggles at work. At the bottom of this page are the things I will add to my car when I can save up for them. I do love cars and adding parts to my ride, but also am married and have to balance my wants and needs with hers.
List Of Dodge Accessories:
Exterior:
- chrome exhaust tips;
- horizontal chrome grill inserts;
- custom made ABS intake with a spectre clamp on filter and cold;
- rally Stripe using the 3-color stripe;
- 3-color stripe along the rear fender;
- decals: Oakley, DC Sports, and Mopar Performance;
- HID style headlights;
- safety reflectors;
- LED main back-up lights;
Interior:
- cell phone and GPS holder;
- performance pedals;
- wide angle rear view mirror and blindspot mirrors;
- slush mats;
- chrome trim around the cup holders;
- painted door sills;
- painted arm rest;
Multimedia:
- GPS unit (Garmin Nuvi 265T);
- voltage stabilizer;
- radar detector;
- MP3 player, creative ZEN W 30gb;
- two 10 inch Pioneer subs with Pioneer PRS-D210 1200W Amp;
2008 Dodge Avenger SXT "GoldenRod" Gallery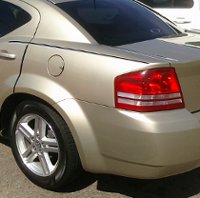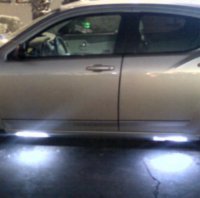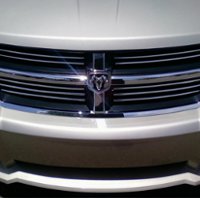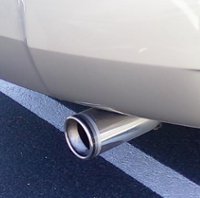 Source: https://www.cardomain.com/ride/3173585.